After a three week illness it's time to get back to work. Having a very limited time to write an essay and a few more days to do some more paintings and finish some old work, it's safe to say I won't be getting any sleep this week.



Recently I have been revisiting the streets of Aberystwyth, something which I looked at during my second year of study. Inspired by artists such as Andrew Gifford and George Shaw. The street studies have given me a way of searching for new compositions, new angles new colours and tones aswell as the introduction of more complex perspectives. I don't particularly want to push this work down to the photorealistic style, however I feel that through observing and drawing my other work will continue to progresss. I see this type of work as still very abstract consisting of abstract shapes of colours tones and empty spaces. What is interesting is my abstract paintings tend to be organic shapes however this work is very geometric. I still feel that when I start a painting of a particular subject, I subconsciously think of the way artists have traditionally tackled the subject and I'm now trying to push forward and paint for myself rather than be constrained by the traditional styles. In turn , hopefully find a way of bringing all my work together.

back to the street studies and along the same theme of the painting I did before Christmas, I'm looking at the effect light plays on a street view. Buildings are static, and one of the main things that inspires me to paint is movement, so trying to find something that makes me more interested in the subject is by looking at the light,as the light is one of the elements that is always changing. These two paintings are from the same view, 12 hrs apart. What I found interesting is the impact of artificial light on the buildings, and how the colours change in turn. What is light in the day time picture becomes dark in the night time, and what is dark in the day time becomes light in night time. This could be a path i follows for the exhibition.

asseswment day:

For once I am not so nervous about the portfolio review. Something which I haven't left once before with out feeling disheartened. There's nothing like the feeling of taking criticism on your own artwork, as in a sense it is part of you. However through my masters so far I have started to push myself out of my comfort zone and not be so afraid, and for once I walked out of my assesment with a smile on my face- not because everything they said to me was amazing, but I could understand their points of view.
The question they asked me which I still don't have an answer to is

-Which of these styles of work is more you?-

It's all me, I painted them all. It confuses me as I don't want to push my self into a style, sometimes I want to paint abstract and expressive and some times I want to paint realistically, I don't know why, but I don't think it matters. Throughout all the paintings I can see connections to one and other, I don't feel as if they look like opposites and there are plenty of artists who work in lots of different ways, I feel it can help you push forward help avoid artist block and help not getting "bored". I enjoy working in series, but I don't see the point of sticking to something if I have already learned everything I can from that style of painting for now, which isn't saying that I won't come back to something, but when I do come back to it I will be more informed fro what i have done since. One thing I know is I don't want to fall out of love with painting, and the answer is to keep painting- no matter what . The answer is always in the paint.



Powered by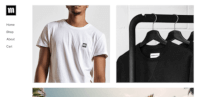 Create your own unique website with customizable templates.